Audacious Theatre's second annual Halloween show was about a dinner party in hell with notorious female serial killers. For this campaign I focused on a Victorian print ephemera aesthetic, which involved pushing the limits on font selection, and decorative elements. The main framed graphic is an original illustration meant to grab the viewer and intrigue them.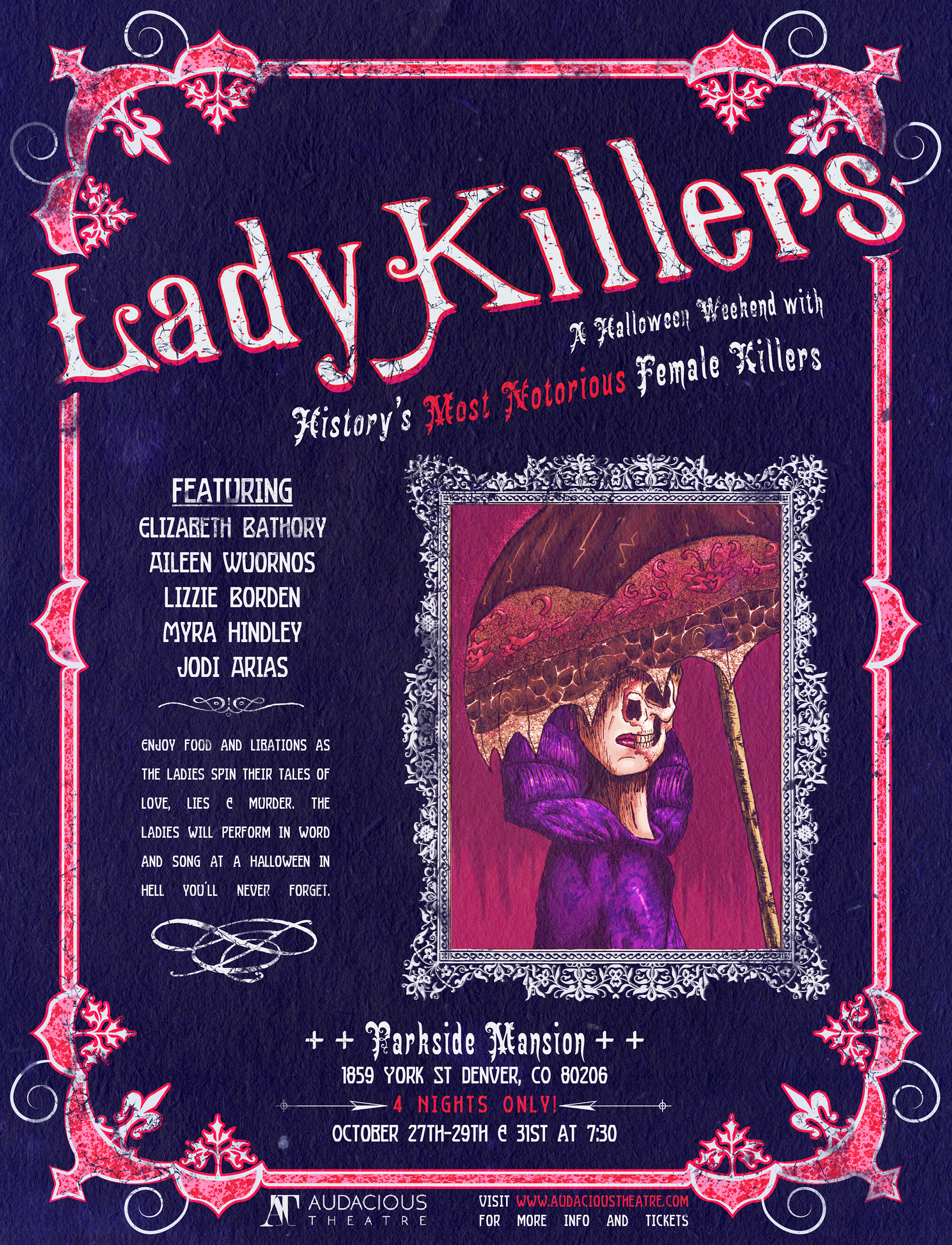 The graphic is based off of a French impressionist painting from around the Victorian era, but subverted into its horror-themed aesthetic. 
Ren Manley, the Artistic Director, helped me set up a photoshoot to aid in the marketing materials. They included contests and promotions through social media.
Trading cards were created instead of traditional flyers, which I felt were more effective. The actors, along with our crew, were given sets of cards to leave out at businesses and random public areas, spread out like so. This form of guerrilla marketing was targeted at a five mile radius of businesses and locations near the performance venue.