In my Narrative Design class, I wanted to create an interactive novel for my last project. Essentially, a visual novel video game. After researching the various game engines I could use, I picked one and excitedly made a proof of concept tech demo. All it did was script out some dialogue, and people appearing and disappearing, with a movie shown at the end. I was ecstatic. Unfortunately, life had other plans for me at this point. I came down with a really bad bout of seasonal affective disorder, which is a seasonally caused spurt of depression. 
Suddenly, the project that I was excited to work on wasn't happening anymore. The work just wasn't coming out of me. Pivoting to a different project, I intended on making a poster series. That also went poorly. Finally, in a weekend of frustration, I illustrated and wrote this poem book, which is based off the three main mood disorders that plague my day-to-day life. I think this work came out successfully because it is authentically what I was going through in the moment. The visual novel idea would go on to become Panic Party, which I developed in my Human Experience class.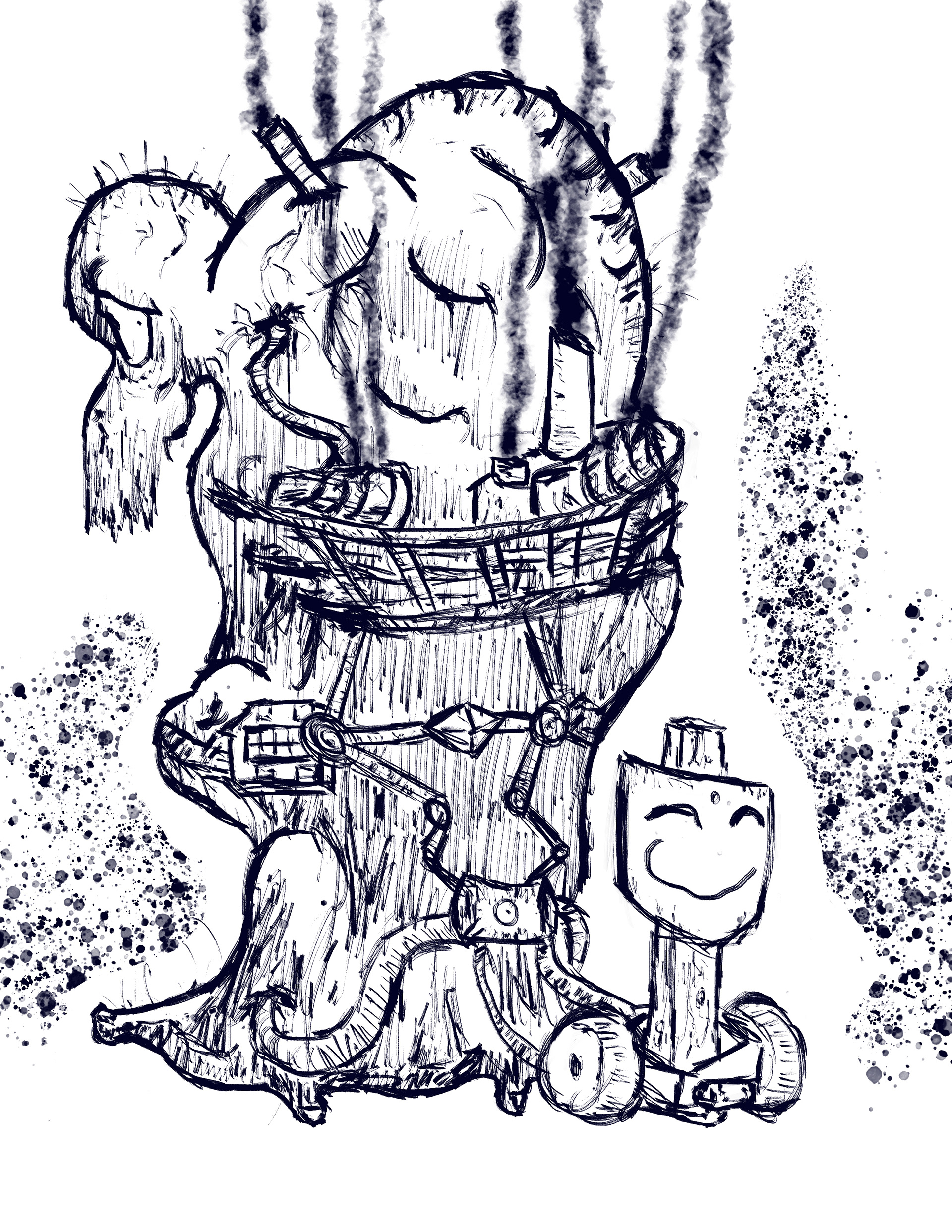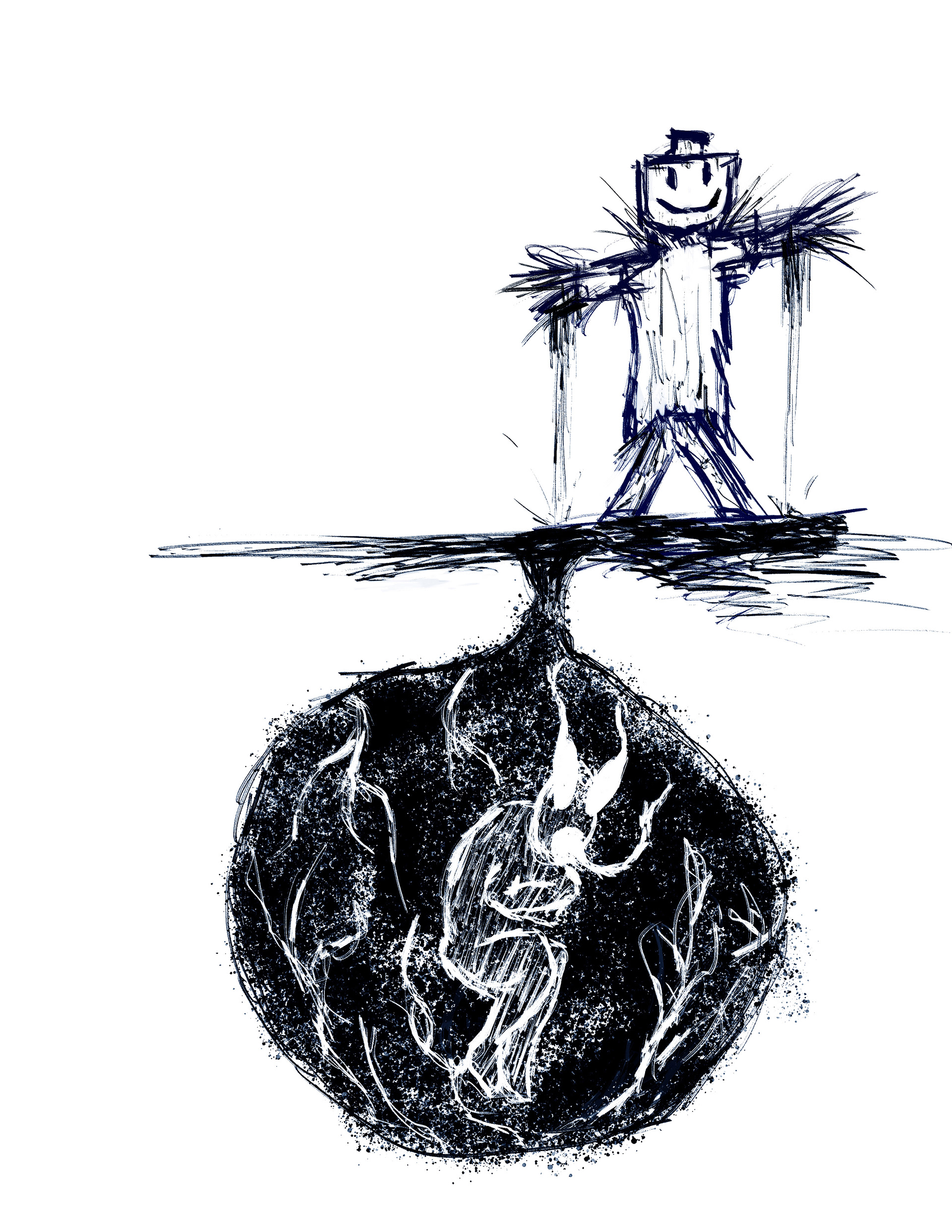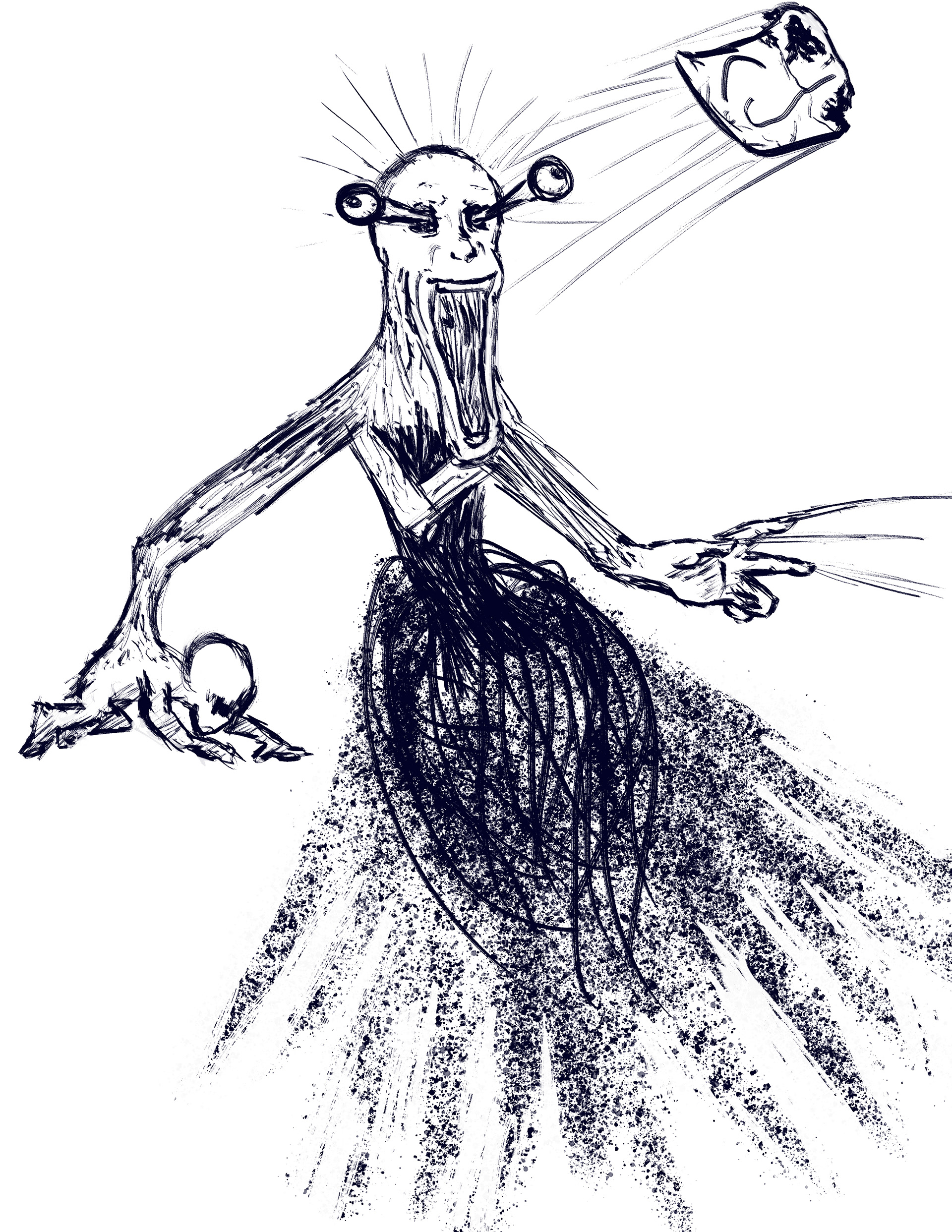 Each illustration is based off one of the mood disorders I experience: Anxiety, Depression, and Mania. For Anxiety, a smiling mask signpost is strapped to a motorized contraption, constantly pulling forward a reclusive homunculus that is terrified of what it might see over its shoulder.
Depression shows a scarecrow wearing the same smiling mask, only this time the figure is bleeding into an amniotic sac where the real consciousness floats, suffering underground in its own dark realm of dull, agonizing pain.
In Mania, the smiling mask flies off while the contorted, Thing-esque body explodes in a sickening burst of energy. Experiencing both pleasure, pain, and a horrific connection to base impulses, the body construction splatters apart in an absolute mess.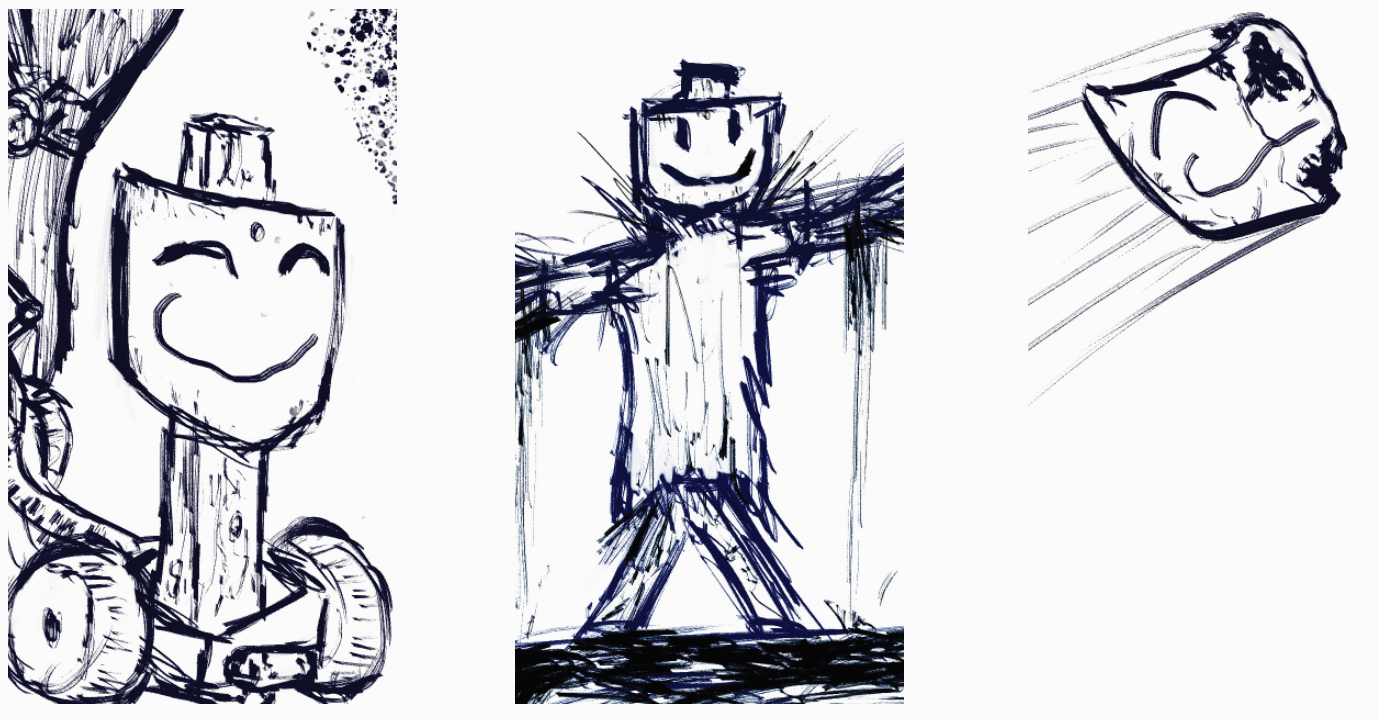 The smiling mask is the threaded motif that appears in each illustration. It symbolizes the mask that we all have to put on to get through day-to-day society. For a lot of people, this mask is hard to wear, and even more tiring to keep up.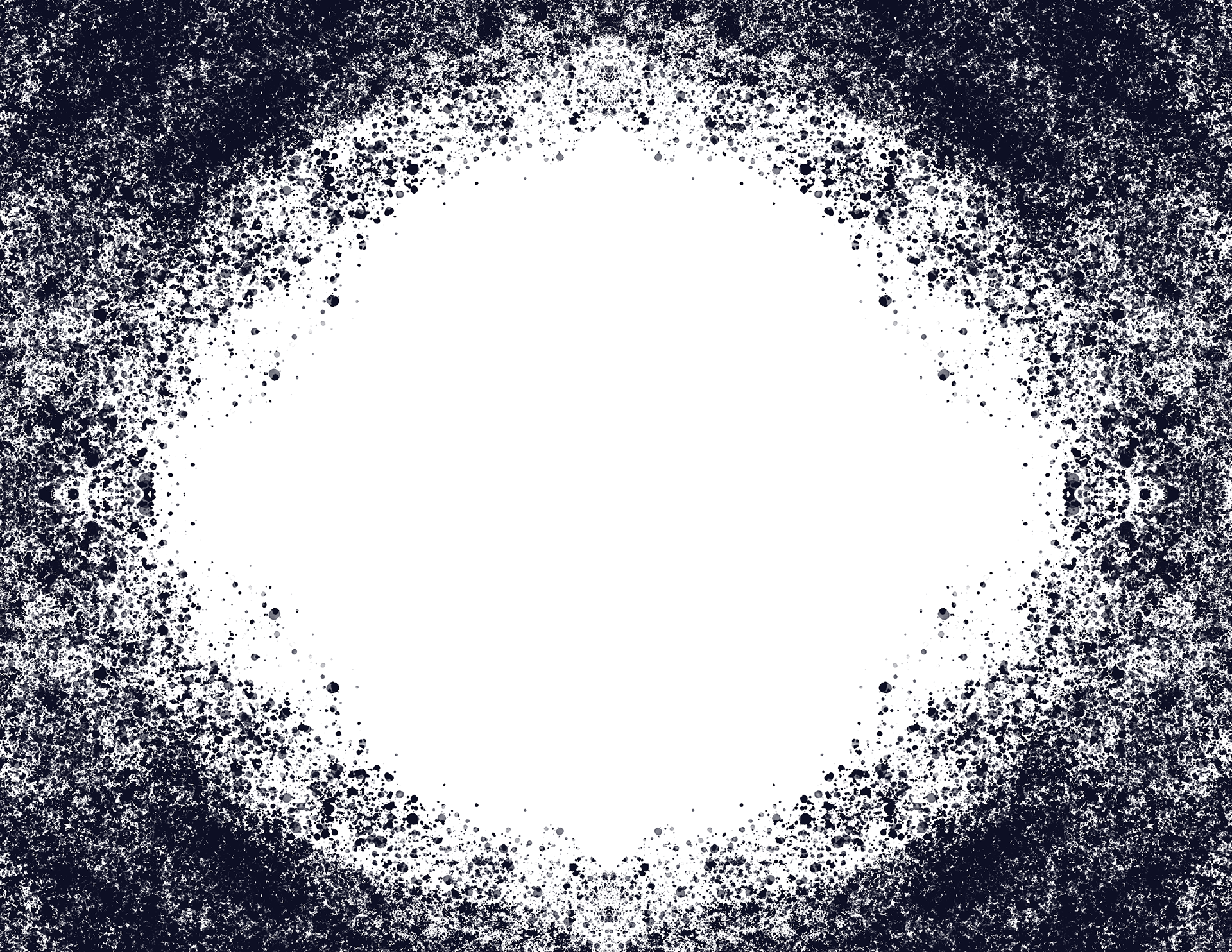 I chose the dirty blood-spattered look to invoke both the abject and the mortality of humanity. It gives off a certain Shel Silverstein meets Ralph Steadman aesthetic that was intentionally considered during the drafting process.